Pay Attention to the Humidity of the Operating Environment as the Rainy Season Approaching
2022-08-30 13:51:03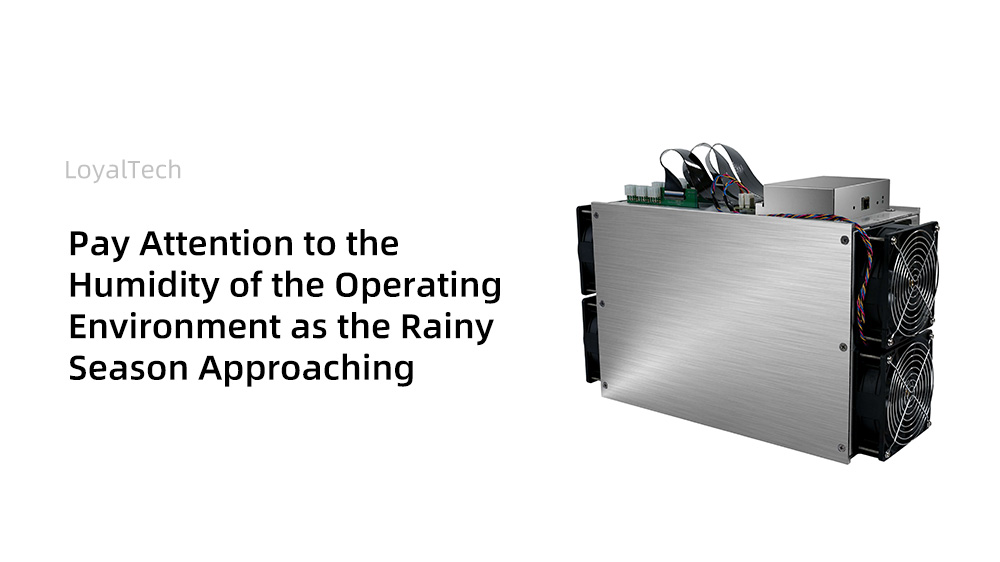 Pay Attention to the Humidity of the Operating Environment as the Rainy Season Approaching
The operating environment is closely related to the life and productivity of the mining machine. Appropriately reducing the operating environment temperature (such as 20 degrees Celsius) can effectively improve the hashrate.
Also, since the rainy season is on its way, please make sure that the operating environment of the mining machine has a humidity lower than 45 degrees Celsius. An excessively humid environment can easily cause short circuits on the circuit boards and burn out the motherboard and chip.
If you find that the environment of the mining machine is too wet, please close the doors and windows promptly, let the operating temperature of the mining machine increase for 2-3 hours, evaporate the moisture, and then open the windows to remove the moisture further.